Premium Signage and Solar Sign Lighting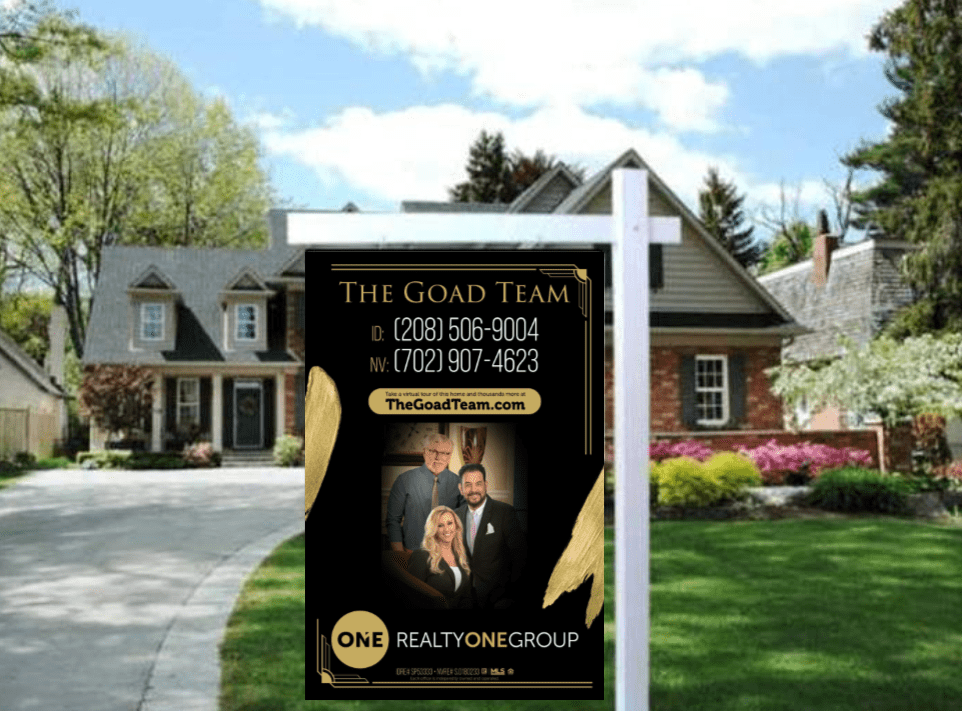 The Goad Team will post a Premium "For Sale'" that will make an impression and catch prospective buyers' attention.  Our premium yard signs will encourage buyers to: visit our website to take a virtual tour of your house, text to instantly receive pictures, information and more on their phones, tune in on their car radios to your Talking House to hear all about your house and much more.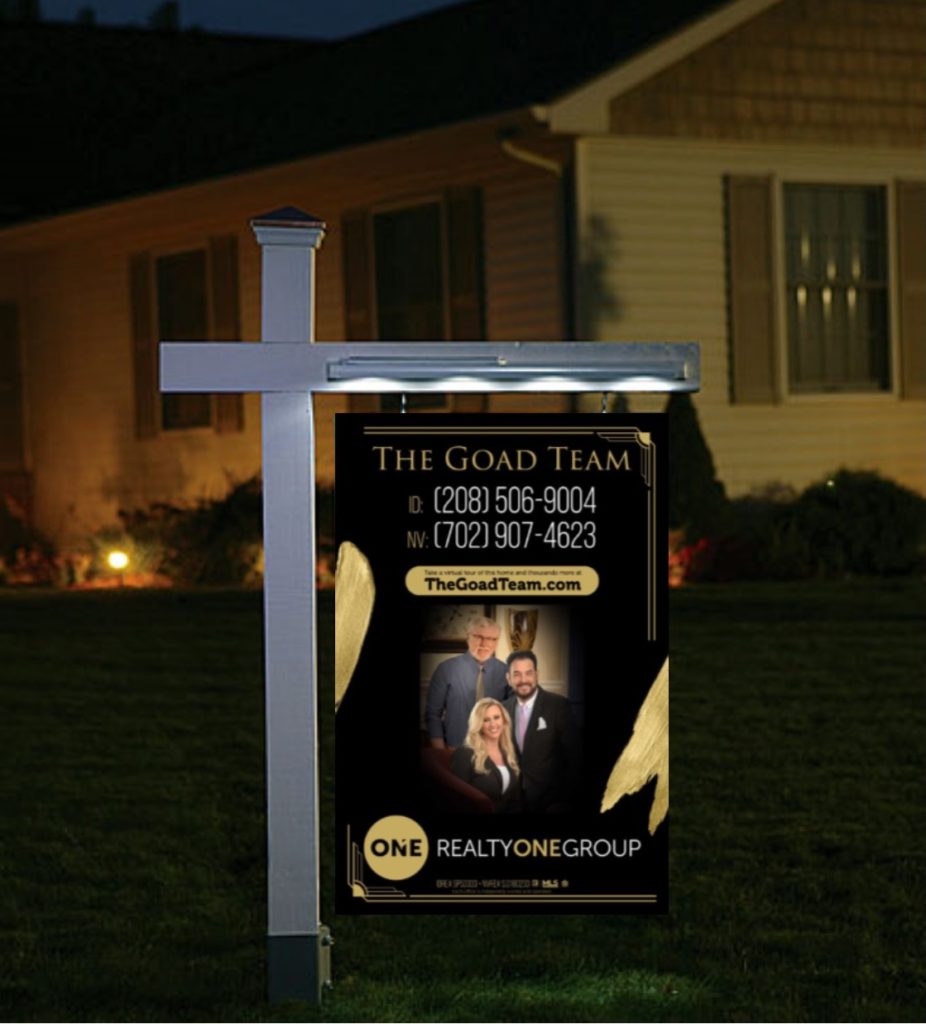 What else makes our Premium yard signs so much more unique than other real estate agent's "For Sale" signs?  Our Premium yard signs are made of heavy duty, 24-gauge steel, so they hold up to the elements.  However, it doesn't stop there…our signs also feature a reflecting coating (just like a stop sign and other road signs) so your "For Sale" sign markets your house 24 hours a day, 7 days a week…rather than only during daylight hours.    After all your "For Sale" sign will be in front of your house 24 day and night, shouldn't it be doing its job 24 hours a day?
It doesn't stop there, The Goad Team also utilizes "Solar Sign Lighting" to ensure that your reflective sign is shining bright enough for everyone to see, yet not so bright that it bothers your neighbors.
Premium Signage and Solar Sign Lighting is just one of the many ways The Goad Team will market your property, to ensure you sell QUICKLY AND FOR TOP DOLLAR.  

For more information on how The Goad Team markets the properties they list for sale

click here.
For more information about Solar Sign Lighting and our Premium Yard Signs, watch the video below:
or call The Goad Team today in Idaho @ 208-506-9004 or Nevada @ 702-907-GOAD (4623).